Be well has become a signature sign-off on many e-newsletters, social media posts and good old fashioned letters over the last ten months. In a time where all of us are very conscious of our health and the health of our loved ones, wellness is a powerful + rejuvenating concept.
This February, we are so thrilled to feature the ideas around embracing wellness, including one amazing giveaway in partnership with local businesses right here in Ottawa. Intrigued? Keep on reading!
What Does Wellness Mean to You?
Everyone is unique in their health and wellness needs! The most important part is to explore what works for you and then stick to it. This may mean trying out new things like pilates or going to bed earlier or doing some more quiet work like taking up journaling in your notebook.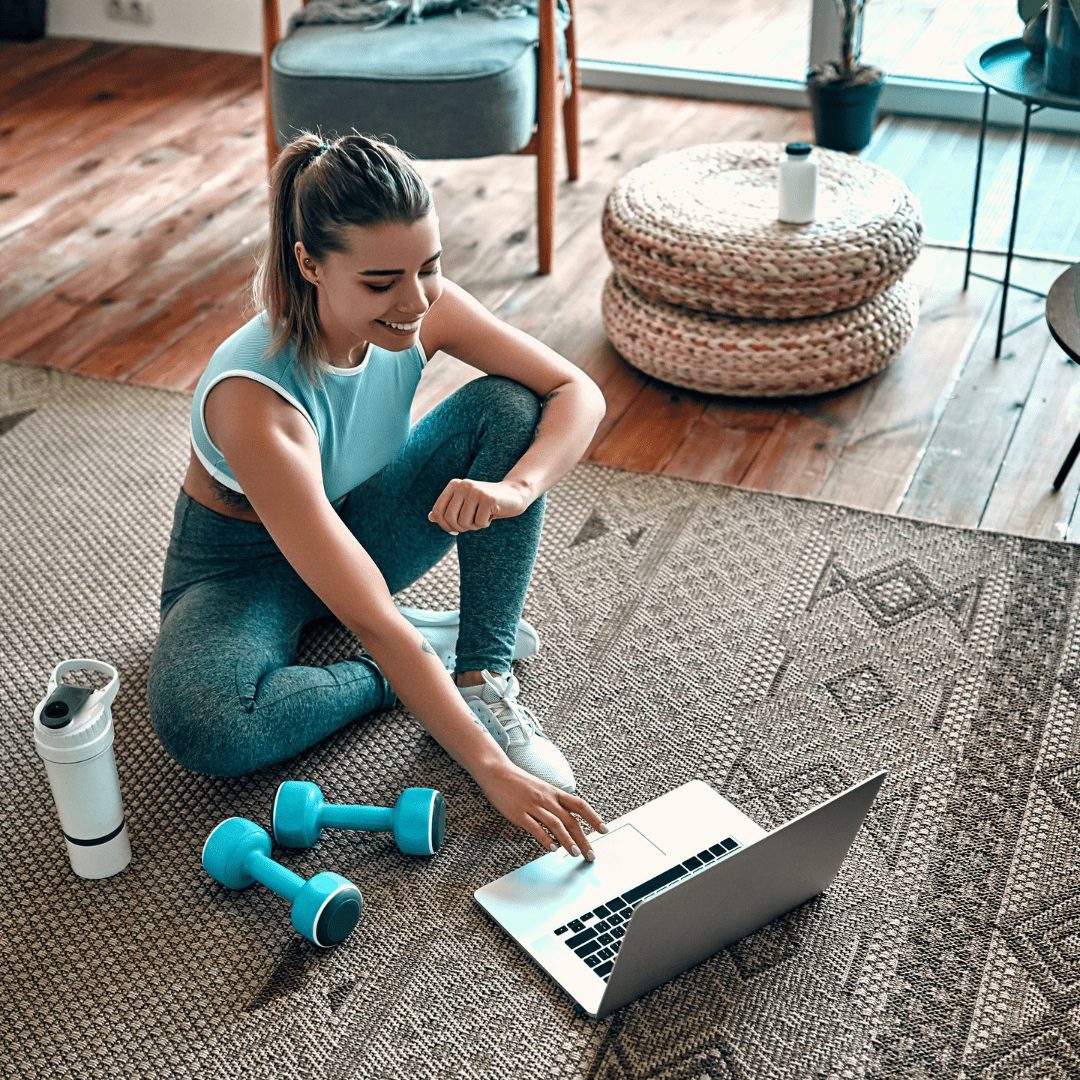 Here are some ideas to explore while discovering what helps you feel balanced, grounded and whole:
Don't be afraid to try new things (even if you aren't perfect right away) 
If you're looking to try something new, you need to show yourself grace when learning. Whether you are taking up painting or joining a Zoom yoga class for the first time, celebrate that step and enjoy the ride!
Once you discover what helps you feel great, stick to it! Plan your day around making sure that you have the time to do your wellness activities. Treat it like an appointment or a meeting at work and write it in your schedule so that you don't put your own needs on the backburner.
Savour your Moments of Wellness
Take a deep breath and enjoy the moment! Between the scheduling and trying to find exactly what wellness means to you, this can just become another point of stress. Making a choice to nourish your mind and body is always something to be proud of.
Here at Third Avenue Spa, we loved the idea of wellness so much, we created a Winter Wellness prize pack that embraces health and relaxation. We're so excited to have teamed up with two amazing local businesses for our giveaway! Life + Wellness Coach Carole Blackburn and The Fitness Lab's Jana Muir have teamed up with Third Avenue to present an amazing giveaway experience.
Third Avenue Spa
We're thrilled to be giving away a 90-minute massage from our talented Registered Massage Therapist, Jasminka. Massage helps you embrace wellness in so many ways. It reduces tension, soreness and pain in muscles and increases circulation and blood flow to combat those endlessly chilly winter days. It also eases stress and increases relaxation, giving you a moment to catch your breath and take stock of how you are feeling.
We're also including a GM Collin body skincare set aimed to get your skin feeling soft, smooth and renewed for the winter. The products include:
Sweet Gommage – Rich with sugar cane and papaya enzymes, this gourmet blend exfoliates dead skin cells leaving the skin feeling hydrated, smoothed and satiny.
Sublime Concentrate – Experience luxury in a bottle with this amazing body oil! Made from Brazilian pepper extracts, Sublime Concentrate firms, smooths and nourishes the skin.
Melt-In Balm – This whipped body cream is packed full of beneficial elements for full body hydration, including wild mango and rich shea butter. Target that winter dryness with GM Collin's Melt-In Balm.
How to Thrive
As an experienced Life Coach here in Ottawa, Carole has been supporting so many through the different struggles of the pandemic, including herself. Here is an excerpt of her own journey through the last ten months and how she discovered what she needed to thrive (and how you can thrive, too).
"…The terms THRIVE and THRIVING feel like such monumental shifts that create significant changes. However, if we take away the big, bold, earthshaking attachment we have with the meaning, we can simplify it by asking ourselves "Can I come out of adversity stronger than I went in?"
The answer to that question, I can honestly say, is YES!
Choosing growth, healing, and taking action in your life is a courageous step. Mostly because you would be looking inward to reflect on how you can elevate yourself with compassion and self-love. Both of which can be difficult, based on my experience as a Coach and what I hear from my clients.
We may not understand how we can change our circumstances just by ensuring our personal self-care is taken care of. But the truth of it is we cannot have an impact on our lives, and those who are directly affected by us, until we look after ourselves in MIND, BODY and SOUL.
When you understand what your needs are, you can begin to create the habits to support your personal care. You can shift your perspective to see the goodness that is right in front of you. Embrace hope of a brighter future, and dare to imagine who you want to continue to grow into!
Begin with the small changes that feel right to you. How your energy is spent in a day, and how you can nurture yourself through challenging times. Look after yourself. You will see the benefits just by making subtle shifts. Each step you take leads to creating a life that is filled with peace and joy.
Use tools such as meditation, journaling, positive affirmations, and movement to help you reach the levels of personal wellness that you need. Set aside time each day for your personal care and wellness practices before you take on your responsibilities. As you gain momentum and build those small but very impactful changes in your life, you will have increased energy and, yes, even THRIVE! Know that you are enough and that everything you do on any given day matters."
We are so excited that Carole has offered a 90-minute Mindset Coaching session as part of the Winter Wellness prize pack for one very lucky winner.
Body Wellness
Jana Muir of The Fitness Lab is a passionate Personal Trainer who helps each of her clients discover what health means to them. During the pandemic, she has loved encouraging her clients to prioritize both their physical and mental health to embrace the positive connection between exercise and mental well being. Read below to discover more about what being 'healthy' means to Jana.
"… To some, healthy means being strong and building strength and confidence. To others, it means taking care of their mental health by getting in a daily sweat session. Perhaps it's coming back from an injury and working to prevent it from happening again. Maybe you want to feel energized and are sick of feeling sluggish. Sometimes Healthy includes weight loss if that is what your body needs.  
What does Healthy mean to you? Has living through a Pandemic redefined for you what Healthy truly means?
However you define Healthy, I am happy to help you on your fitness journey. Your one hour of personal training with me will take place at The Fitness Lab in Manotick. Before our session in the gym, I will make contact with you and we'll have a quick discussion about your goals, your fitness background or history, and your definition of Healthy. We will find a convenient time for us to meet at the gym, and based on our previous discussion, we'll have a fantastic personal training session together!
I really enjoy working with clients in the gym to facilitate a healthy relationship with fitness, with exercise and with their bodies. As your personal trainer, I look forward to helping you discover and appreciate your strength!"
The lucky winner of our Winter Wellness prize pack will receive an amazing one hour personal training session with Jana at The Fitness Lab.
Are you ready for wellness? We encourage you to enter our Winter Wellness Instagram Giveaway to give you a head start! We wish you all good health and peace as we continue to move forward into 2021. Be well.